Virginia DUI Arrest Attorneys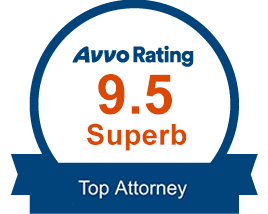 We Want To Help You!
Schedule an Appointment at One of Our Four Convenient Hampton Roads Offices Near You!
Revocation of Driver's License
Statutes and courts routinely uphold the right of the government to take away a person's right to drive by designating a driver's license as a privilege granted by the Virginia – and not a right. For many people living and working in the Hampton Roads region, a driver's license is essential to earning a living and accomplishing normal, day-to-day activities; yet more than 900,000 people in the commonwealth are reported to have suspended licenses.
At the Law Offices of John W. Lee, P.C., our team of experienced defense lawyers understands how driver's license revocation or suspension can disrupt people's lives and subject them to harsh revoked license penalties if they continue to drive. We aggressively pursue every available legal remedy to help people to avoid revoked or suspended driving privileges or to assist them in getting their licenses restored.
Driver's License Revocation, Suspension and Disqualification
When driving privileges are lost, it is important to know exactly what occurred in order to understand what a driver must do to get them restored. The loss of the right to drive usually means one of the following things have occurred:
Revocation of driver's license: This is the most severe method by which a license may be taken away. Revocation means the license is cancelled for a period of time, but when the period ends, the person must reapply for a new Virginia driver's license.
Suspension of driver's license: When a license is suspended, the driver cannot drive during the suspension period. Once the suspension period expires, a person's driving privileges are restored. Unlike a revoked license, someone whose license has been suspended is not required to reapply for a Virginia license.
Commercial driver disqualification: Commercial driver's licenses are issued under different rules and regulations than other types of licenses. When referring to commercial licenses, instead of a CDL license suspension or revocation, a commercial driver is disqualified from driving either temporarily or permanently depending upon the reason for the disqualification.
The reason for action being taken by the Commonwealth against a person's driving privileges will determine whether the result is a suspension of driver's license or a revocation.
Reasons for Driver's License Suspensions and Revocations
Depending upon the circumstances, driver's license suspensions or revocations can be ordered by a judge hearing a particular case or by the Virginia Department of Motor Vehicles. Common reasons for a suspension of driver's license include the following:
A DUI arrest and conviction carries with it a one-year suspension of driver's license. There is also a provision in the law for an administrative suspension upon being arrested for a DUI. This type of suspension occurs prior to the arrested individual appearing in court. The suspension is for seven days if it is a person's first DUI and increases to 60 days for a second offense.
Driver's license revocation is not as common as suspended driving privileges. Included among the reasons for revoking a driver's license are the following:
Convictions for DUI or DWI.
Criminal conviction for voluntary or involuntary manslaughter while driving a vehicle.
Engaging in fraudulent conduct to obtain a driver's license or to assist another person to obtain a license.
Conviction of certain drug violations.
Individuals who are convicted of three traffic violations involving demerit points could have their licenses revoked if the violations occurred before they were 18 years of age.
Actions People Can Take if Their Licenses Are Suspended or Revoked
There are steps people can take to get their licenses reinstated following a suspension or revocation. One of the first things they can do is check the status of their license through the department of motor vehicles.
There are different types of searches motorists may request from DMV. Someone who believes the results of the search will be needed to reinstate a driver's license should request an 11-year record search and a compliance summary. The compliance summary is to prove the driver complied with the conditions for restoration set by the court when the license was suspended or revoked. Requests may be submitted online, through the mail or by visiting a local customer service center of the DMV.
If the results of a DMV search reveal a suspension or revocation, a driver should contact the Lee law firm for assistance. Restoration of a driver's license could require the filing of a petition with the circuit court. An attorney can ensure the paperwork filed with the court is in order and complies with all legal requirements. The attorney makes certain that evidence is gathered and presented at the restoration hearing to persuade the judge to grant the driver's request.
Penalties for Driving on a Suspended or Revoked License
A revoked or suspended driver's license arrest is a misdemeanor and can result in serious penalties if a person is convicted. Suspended or revoked license penalties include the following:
A fine up to $2,500
Up to 12 months in jail
Suspended driving privileges equal to the length of the original suspension or revocation
Six demerit points on a driver's record
Police making a suspended driver's license arrest may impound the vehicle.
Commercial Driver's License Disqualification
Whether a person with a commercial driver's license is disqualified from driving on a temporary or permanent basis depends upon the type of violation. Major violations, such as driving under the influence of drugs or alcohol or using a commercial vehicle to commit a felony, could result in disqualification of the driver for up to 10 years. A CDL license suspension could be imposed for excessive speed or other traffic violations.
Limitations on Obtaining a Restricted Driver's License
Virginia laws limit the circumstances under which a driver whose license has been suspended may obtain a restricted license to travel to and from work or school. An attorney can be of assistance because granting a restricted license is up to the discretion of a judge.
Speak to a Hampton Roads Traffic Law Attorney Today
The Hampton Roads attorneys at the Law Offices of John W. Lee, P.C., have more than 70 years of experience defending drivers in court proceedings where their driving privileges are at stake.
Our law firm has four physical locations throughout Hampton Roads to server you – Virginia Beach, Hampton, Chesapeake and Newport News. Contact the law office closest to you or call today at (757) 896-0868 to schedule a free and confidential initial consultation.