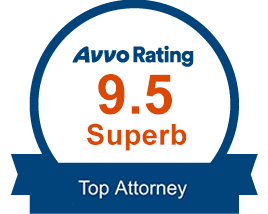 We Want To Help You!
Schedule an Appointment at One of Our Four Convenient Hampton Roads Offices Near You!
John W. Lee, P.C
Old Point Professional Park
11747 Jefferson Ave Suite 4-B
Newport News, VA 23606
Hours of Operation:
Monday thru Friday : 9:00AM to 5:00PM
Call For A Free Consultation:
(757) 896-0677
Newport News Virginia Attorneys
The attorneys of John W. Lee, P.C not only work in, but live and love Newport News. Not only do we serve from Denbigh to City Center, residents from Williamsburg to Gloucester have been helped by our experience and passion. Our office is located conveniently on Jefferson Avenue with easy access to Interstate 64 and major bus lines.
At our Newport News office, your case is always handled by an attorney with extensive experience in Virginia family law. With the Langley-Eustis Joint Base nearby, we're specially compassionate to our military service men and women. Understanding the unique challenges that come with military divorce and separations have afforded us an extra layer of care for our clients. Not only do we offer complete marital law services, John W. Lee, P.C is fully equipped to offer legal advice on all family matters such as child support, custody and alimony.
While our firm is well versed on family law, we also specialize in bankruptcy services and credit counseling. With our free consultations and affordable rates, we can make a difficult financial situation as simple as possible to help you gain control of your life again. Our goal is to educate you on your options while assisting in every way to find the best scenario to fit your needs. Bankruptcy is more common than you think, but it all starts with the first step of making contact with a law firm that truly cares about your best interests.
Call the Newport News office today to start your FREE consultation: (757) 896-0677
Newport News Office Google Reviews
The attorneys of our Newport News office specialize in all aspects of Family and Bankruptcy Law. Some of our areas of practice include, but are not limited to…