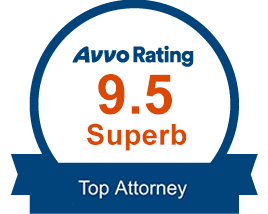 We Want To Help You!
Schedule an Appointment at One of Our Four Convenient Hampton Roads Offices Near You!
John W. Lee, P.C
Hampton Roads Center South
22 Enterprise Parkway – Suite 390
Hampton, VA 23666
Hours of Operation:
Monday thru Friday : 9:00AM to 5:00PM
Call For A Free Consultation:
(757) 896-0868
Hampton Virginia Attorneys
Our Hampton Virginia law office location is conveniently located in the Hampton Roads Center South Business Center, directly off of Interstate 64 at State Route 134. We are proud to serve residents of all areas. From Poquoson to Smithfield and everywhere in between (such as Buckroe, Foxhill, Wythe, Phoebus, Magruder and Northampton) we have helped hundreds of people with their legal concerns.
Along with capabilities in all legal practice areas, our Hampton office specializes in bankruptcy and credit counseling. If you're considering bankruptcy, you're not the only one. Hundreds of Chapter 7 and Chapter 13 bankruptcy petitions are filed each year in Hampton City alone. With our fluctuating economy, it's hard to stay on top of mounting credit card debt. If you're finding yourself buried in past due notices and harassing calls from collection agencies, the time to call an attorney may be here. The attorneys of John W. Lee, P.C thoroughly understands the needs of our local community. We can show you all of your options, including how to stop foreclosure or protect your other assets.
We also offer all aspects of family law legal counseling such as contested divorce or uncontested divorce, adoption, child custody and child support. Our experience allows us to be sensitive to the hard topics, and we have the tools to help you through the most difficult times.
Call us today to learn more about our free consultations on most matters, flexible payment plans and competitive pricing: (757) 896-0868
Hampton Office Google Reviews
The attorneys of our Hampton office specialize in all aspects of Bankruptcy and Family Law. Some of our areas of practice include, but are not limited to…