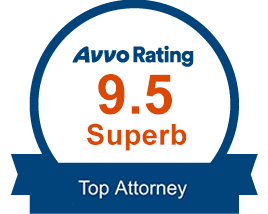 We Want To Help You!
Schedule an Appointment at One of Our Four Convenient Hampton Roads Offices Near You!
Experienced Will & Estate Planning Attorney serving Hampton Roads
Wills, Trusts, and Estates
Many people wrongly believe that obtaining the services of estate planning attorneys are only for "rich people" or that it is too expensive. Actually, most of our clients are not rich. They are either going to work every day or retired from a regular job. Also, estate planning can be very affordable. In most cases, a proper estate plan will cost you less than what your family members will have to pay if you don't engage in estate planning.
Top Ten Reasons to Establish an Estate Plan
1. Avoid the Cost and Delays of Probate Procedures

A properly designed estate plan, even without establishing a Trust, can avoid most, if not all, of the cost and headaches involved with probate in Virginia. Establishing an estate plan can help your children save money and time by avoiding unnecessary probate expenses.
2. Ensure That Assets Go to Your Descendants
In Virginia, if you remarry there is a possibility that your assets will go to your new spouse or even your new spouse's children. A properly designed estate plan can help ensure certain assets will go to your children.
3. Plan For the Care of Minor Children
If you die when you still have minor children, a Last Will and Testament will allow you to nominate a person to take care of your children.
4. Minimize Family Infighting
Nobody likes to admit it, but even the best folks can disagree and fight when it comes to very emotional situations or where money is involved. A Last Will and Testament can help to reduce uncertainty in troubling times.
5. Reduce Stress on Family Members
It is always a very stressful and emotional time when a loved one or family member dies. Having a well written estate plan can reduce your loved one's stress as they are sorting out your affairs.
6. Planning for incapacity or disability during your lifetime
A properly drafted estate plan could establish a care plan for you, if in the future, you suffer from a mental or physical incapacity that makes it impossible to handle your own affairs.  A Durable Power-of-Attorney is far less expensive than having to go to court to establish a guardianship or conservatorship.
7. Protect Assets
You may think that you don't need to engage in Asset Protection; but even if you have a house, retirement plan, or bank account, asset protection may be worth considering.
8. Organize your Assets and Finances
Just because you may know where your assets (financial accounts) are located, doesn't mean your children do. Discussing your finances with a professional may help you plan for the future.
9. Make known your wishes for end-of-life care, including Medical Directives
An estate plan can establish who makes end-of-life decisions for you if you are in a vegetative state and connected to machines that are prolonging the dying process.
10. Tax Planning
In Virginia, only the very rich will have to pay an inheritance tax. The vast majority of Virginians will never have to pay an inheritance tax. Also, Virginia probate fees are relatively low compared to the rest of the country.
Don't let a Court decide what happens to your Legacy
The estate planning attorneys at John W. Lee, PC are committed to ensuring that estate planning tools are available to everyone at an affordable price. You don't necessarily need an expensive and complicated Trust; most of the time, we can set up a basic estate plan that will accomplish all of your estate planning goals. All too often people come to my office after it is too late to engage in meaningful estate planning. The best estate plans are created well in advance of a crisis.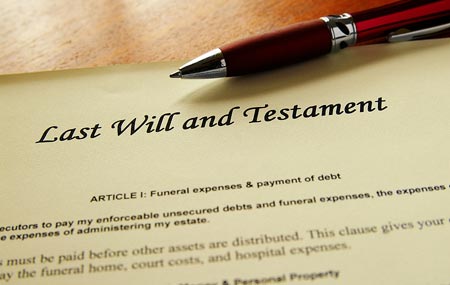 An attorney should always be a part of your estate planning and the setting up of a simple and/or living will… and it doesn't cost you a lot of money. A lawyer can help you properly draft a Last Will and Testament so that it will be accepted by the probate court, saving your loved ones time and money.  A Last Will and Testament done by a lawyer should have witnesses, notary seals and a self proving affidavit. Talk to us about these and other details for establishing or updating a will.
Living wills offer a method for individuals to express their preferences about the medical care they receive or decline in the event they are unable to do so because of a serious illness or injury. Consulting with an attorney will ensure you cover all aspects of Virginia's Advance Medical Directive criteria.
The Virginia Uniform Power of Attorney Act defines a power of attorney as a written document designating an agent to act on behalf of a principal who signed it. The document grants as much or as little authority to the agent as is specified by the principal. This can grant a trusted person with a considerable amount of leverage over your affairs, thus it is always wise to consult with an estate planning attorney when taking this into consideration.
People want to take charge of their health care decisions. No one understands this better than the attorneys at The Law Offices of John W. Lee, P.C. They believe it is important for individuals to have a Virginia advanced medical directive to make their wishes known in the event a medical condition or injury makes it impossible for them to communicate with their physicians.
Virginia law provides two methods for protecting adults who are no longer capable of handling their personal affairs. Guardianship and conservatorship create relationships between an incapacitated adult and someone granted the legal authority to manage the adult's affairs. Call the estate planning attorneys of John W. Lee, P.C. for assistance in setting up a legal guardianship for you.
The Law Firm of John W. Lee, P.C. services clients in the following Hampton Roads cities and counties:
Virginia Peninsula cities of Hampton, Newport News, Poquoson, Yorktown and Williamsburg including York County, Gloucester County and James City County. We also serve the Southside cities of Virginia Beach, Norfolk, Portsmouth, Chesapeake, Suffolk and Smithfield.