Virginia Moving Violations Attorneys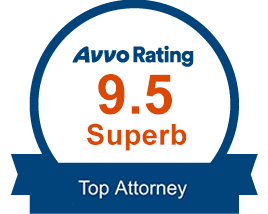 We Want To Help You!
Schedule an Appointment at One of Our Four Convenient Hampton Roads Offices Near You!
Moving Violations are all of those activities considered impermissible that take place during the operation of your vehicle. The key word is "motion", as this does not include other offenses such as parking violations. Also not included are no seat belt violations, tint violations, broken tail light or windshield violations and the like because these do no occur during the operation of the vehicle. Unlike other offenses that are charged to the vehicle owner, moving violations are charged against the driver themselves.
Examples of Moving Violations :
Improper Passing
Following too Close
Speeding
Failure to Stop at a Traffic Light or Sign
Driving Left of Center
Failure to Yield to Right of Way
Illegally Driving in Car Pool Lane
Most moving violations will result in citations from the police which either require you to come to court or to pre-pay the fine.  Most will only result in a fine that you are required to pay in order to continue driving on a good driver's license.
In addition to fines, points can be added to your driving record. These points can accumulate and cause you to be required to take driving courses or even have your license suspended or revoked. In some cases, depending on the severity and type of offense, moving violations can be charged as misdemeanors or felonies. DUI's and hit and runs are examples of a felony violation.
Virginia Moving Violations
Most people consider traffic tickets to be a nuisance and believe the best way to handle them is by pleading guilty and paying the fine. It sounds simple enough, but what they are forgetting are the consequences of a conviction, including the points a conviction adds to their driving records, the license suspension for accumulating too many points and higher insurance premiums once their auto insurance companies find out about the conviction.
The traffic offense attorneys at the Law Offices of John W. Lee, P.C., have more than 70 years of collective experience successfully defending drivers against the consequences of traffic violations in courts throughout the Hampton Roads region of Virginia. Their innovative and aggressive defense strategies designed to fight the charges offer the best chance for drivers to avoid the fines, jail confinement and points that result from pleading guilty.
What Are Moving Violations?
There are two types of traffic offenses in Virginia: Moving violations and nonmoving violations. Moving violations include speeding, failure to stop, improper passing and other offenses committed while the vehicle is being operated.
Moving violations do not include parking tickets and tickets written for mechanical or maintenance issues with the vehicle. For example, a broken headlight or taillight is an example of a nonmoving violation. The essential distinction between the two types of violations is that moving violations usually result in points being assigned to the individual's driving record by the Virginia Department of Motor Vehicles while nonmoving violations do not result in points.
Common Traffic Offenses and Their Penalties
Violations of Virginia traffic laws are classified as infractions, misdemeanors or felonies. Misdemeanors and felonies are criminal offenses and convictions result in the person having a criminal record.
Infractions are not criminal offenses, so a conviction does not result in a criminal record. The penalty for most traffic infractions in Hampton or Chesapeake is a fine with point being assigned by DMV. Examples of traffic infractions include
Failing to stop at a red light
Making a right on red without first coming to a complete stop
Tailgating
Broken headlight or taillight
A Hampton traffic lawyer should be consulted before drivers consider pleading guilty to a speeding ticket. Some speeding tickets are infractions with a fine and points as the penalties, but motorists caught by the police for traveling at high speeds could be facing more serious charges.
Driving at speeds in excess of 80 mph or more than 11 mph over the posted speed limit can be charged as reckless driving. Reckless driving is a misdemeanor.
Traffic misdemeanors, such as reckless driving, are serious offenses that leave a person with a criminal record following a conviction. Penalties can include fines and points, but they can also include confinement to jail and suspension of the individual's license to drive. Common traffic misdemeanors include the following:
A felony is the most serious offense under the law and can result in confinement to prison for more than a year. Someone with prior DUI convictions could be charged with a felony for a subsequent offense. Another felony arising in the use of a motor vehicle is vehicular homicide.
Virginia DMV Point System
Paying the fines imposed by a judge does not put an end to the consequences associated with traffic offense convictions. The Virginia DMV oversees a point system to identify and take action against unsafe drivers.
Under the point system, the DMV assigns demerit points to the driving record of a motorist convicted of committing a traffic offense, such as failure to stop, failure to yield and improper passing. The number of points assigned varies depending upon the offense. The following offenses result in six demerit points:
 
Four demerit points are assigned to motorists who plead guilty or are convicted of any of the following traffic offenses:
Improper passing
Failure to yield the right of way
Following too close
Passing a stopped school bus
Improper signal
Three demerit points are assigned to a person's driving record for a conviction of any of the following traffic offenses:
Improper turn
Violations of no turn on red
Impeding traffic
Driving in a safety zone
Driving over a fire hose
Improper U-turn
Points can add up very quickly when motorists receive multiple tickets during a single incident. For example, a motorist stopped by the police for an offense of no turn on red might also receive tickets for an improper turn and following too close. Ten demerit points could be assigned the person's driving record following conviction on all charges.
Under the point system, the DMV issues a warning letter to motorists accumulating eight demerit points within 12 months. Those motorists with 12 demerit points assigned within 12 months could be ordered to enroll in one of the driver improvement clinics or face suspension of their driving privileges. A suspension order is issued for motorists accumulating 18 or more demerit points in 12 months.
A traffic lawyer is an excellent source of advice about the point system. Traffic offense attorneys can assist individuals who are at risk under the system to reduce their point totals. For example, drivers are assigned a point for safe driving for each year in which they do not have a blemish on their driving record. Each point offsets a demerit point. Drivers may accumulate up to five points.
See More About Virginia DMV Points >>
Out-of-State Drivers and Virginia Traffic Offenses
The traffic offense attorneys at the John W Lee, PC Law Firm frequently assist out-of-state motorists who receive a traffic ticket while traveling through the Chesapeake, Virginia Beach or other areas of the Hampton Roads region. It is important for motorists from other states to fight Virginia traffic offenses to avoid having their home state take action against their license.
Virginia reports traffic offense convictions occurring in the Commonwealth to the home state of out-of-state motorists. This could result in points, license suspensions or other administrative action being taken by the state in which a motorist's license was issued.
Talk to a Hampton Traffic Lawyer
Drivers charged with traffic offenses should speak one of the traffic attorneys at the Law Offices of John W. Lee, P.C., before pleading guilty and paying a fine. The sound legal advice offered in a free consultation could help them avoid the consequences associated with a guilty plea. We are conveniently located throughout Hampton Roads with offices in Virginia Beach, Hampton, Newport News and Chesapeake. Call (757) 896-0868 to schedule an appointment.