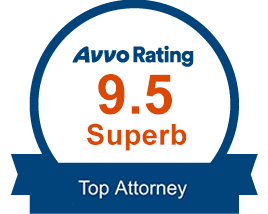 We Want To Help You!
Schedule an Appointment at One of Our Four Convenient Hampton Roads Offices Near You!
John W. Lee, P.C
Pembroke #4 Building
291 Independence Blvd. #530
Virginia Beach, VA 23462
Hours of Operation:
Monday thru Friday : 9:00AM to 5:00PM
Call For A Free Consultation:
(757) 961-8553
Virginia Beach Virginia Attorneys
Residents of Hampton Roads will love our convenience of our office near the Interstate 64/264 exchange. Located on Independence Boulevard, we provide quality legal counsel to Virginia Beach, Norfolk, and Ocean View.
With the high population of service men and women in our area, military divorces are all too common. This type of divorce poses a completely unique set of challenges as opposed to civilian divorce or separation. The three major factors someone considering divorce in Virginia Beach will face are pension, child custody and spousal support. Military life involves frequent deployments and relocation that often result in one spouse being either unemployed or underemployed, especially when children are involved. When this is the case, special considerations for alimony must be made to ensure that spouse can continue their quality of life. The deployment situation can also heavily affect child custody and in turn child support. The options and scenarios surrounding military pension can be a source of confusion and frustration, making attorney involvement extremely important.
Military bankruptcies are equally unique. If you're facing a large amount of debt filing for bankruptcy can help show that you are moving in a positive direction with your financial state. While there are many be benefits to filing bankruptcy during your service such as items covered under the Service members' Civil Relief Act, it may negatively impact security clearance in some instances. Consulting with an experienced attorney may not only save your monetary future, but can help your career.
The attorneys of our Virginia Beach office specialize in all aspects of Family and Bankruptcy Law. Our bankruptcy practice focuses on Chapter 7, Chapter 13, Chapter 11 and credit counseling.  We also offer Estate Planning, Personal Injury, Traffic, and Criminal representation.
Call us today to learn more about our free consultations on most matters, flexible payment plans and competitive pricing: (757) 961-8553
Virginia Beach Office Google Reviews
The attorneys of our Virginia Beach office specialize in all aspects of Bankruptcy and Family Law. Some of our areas of practice include, but are not limited to…