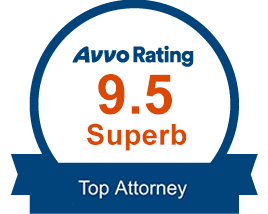 Experienced & Effective Traffic Offense Attorneys Serving Hampton Roads
Most people receive a traffic ticket at some point in time. It may be for speeding, running a red light or stop sign, or missing an inspection. Sometimes the ticket is more serious, it could be for Driving While Under the Influence of alcohol, driving on a suspended license, reckless driving or even a hit and run. If you have been issued a summons or arrested for any traffic offenses, you need to have an experienced attorney standing next to you in the courtroom.
What are some popular services for traffic ticketing law?
An attorney will review your record, cross examine the police officer and make an argument to have your ticket dismissed or reduced. In many cases a police officer will not fill out the paperwork correctly, testify incorrectly or not have the right documents with him to completely prove his case. When this happens, an attorney can point this out to the Judge and your charges will be reduced or dismissed.
Even a less serious traffic offense can cause negative points to be added to your drivers license and cause your insurance rates to go up. Having a moving violation reduced can reduce or eliminate negative points on your license and save you from insurance premium rate increases.
Of course, more serious driving infractions can be considered misdemeanors or in some cases even felonies. When you are facing a serious traffic offense you could be looking at jail time and large fines. If convicted of a serious traffic violation you may lose your license or even your job.
The attorneys at John W. Lee, P.C. represent clients in all Hampton Roads cities for traffic violations.
If you have been charged with a traffic violation, please call to schedule a free consultation with one of our attorneys.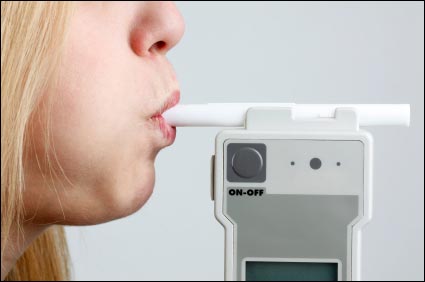 DUI convictions can lead to serious penalties including jail time. The Virginia statute states that driving with a blood alcohol concentration (BAC) of 0.08 or more creates a presumption that a person was under the influence of alcohol. Our DUI defense lawyers have more than 70 years of combined experience representing individuals arrested and charged with DUI throughout Virginia.
Virginia law classifies reckless driving by the speed of the vehicle. Driving 20 miles per hour above the posted speed limit as well as driving at speeds in excess of 80 mph warrant reckless driving charges. Our attorneys have the knowledge and experience to provide the best chance of avoiding the harsh penalties and consequences associated with a reckless driving conviction.
A driver's license is often essential to earning a living and accomplishing day-to-day activities. Our team of experienced defense lawyers aggressively pursues every available legal remedy to help people avoid revoked or suspended driving privileges.
Modern life dictates the requirement of a vehicle to maintain work and family functionality.  Those that still choose to drive after their driver's license has been suspended risk severe penalties that further complicate the existing problem.  You need an experienced traffic attorney to counter this severe traffic violation.
There are obvious and moral considerations that the Court's take into consideration for traffic hit and run offenses. Regardless, all are taken seriously and not having legal representation for this offense – that can include being incarcerated as a felony charge – should also be taken seriously.
We represent clients for a wide range of traffic moving violations, including out-of-State driver's receiving traffic citations passing through Virginia. Keep your DMV point record clean and call us to see what we can do for you.
All Virginia traffic infractions relate to a point system maintained by Department of Motor Vehicles (DMV). These points affect your privilege to continue to drive and also your car insurance rates. Let our attorneys look into how we can help save or reduce your DMV driver's points.
The Law Firm of John W Lee, PC services clients in the following cities and counties:
The Virginia Peninsula cities of Hampton, Newport News, Poquoson, Yorktown and Williamsburg including York County, Gloucester County and James City County. We also serve the Southside cities of Virginia Beach, Norfolk, Portsmouth, Chesapeake, Suffolk and Smithfield.