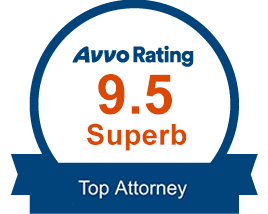 We Want To Help You!
Schedule an Appointment at One of Our Four Convenient Hampton Roads Offices Near You!
Driving While Suspended or Revoked
Getting around the Hampton Roads region of Virginia can be difficult for someone whose license to drive has been suspend or revoked. Those who continue to drive with a suspended license risk arrest, jail and a criminal record if they are caught driving without a license. The suspended and revoked license lawyers at The Law Offices of John W. Lee, P.C., take the charges very seriously and commit their significant talents and resources to providing an aggressive and innovative defense strategy to help their clients avoid the penalties and consequences of a conviction.
What Does It Mean to Have a Suspended License?
A Virginia driver's license suspension means the person is prohibited from operating a motor vehicle on any public highway during the suspension period. The license is only temporarily taken away, but it is not cancelled by the Virginia Department of Motor Vehicles.
Motor vehicles are defined in Virginia Code § 46.2-301 as including the following:
Cars
Sport utility vehicles
Trucks
Pickup trucks
Self-propelled machinery
The law specifically excludes mopeds from the definition of motor vehicle. However, a driving under suspension attorney knows that a Virginia driver's license suspension for DUI and other alcohol and drug offenses related to driving prohibit a person from operating all motor vehicles, including a moped.
Once the suspension period is over, the license is returned to the driver. Reinstatement depends upon the motorist producing proof of compliance with all conditions set as part of the suspension order. Conditions might include the payment of fines or the completion of a driver improvement clinic. Drivers might also be required to pay reinstatement fees in order to restore their driving privileges.
Penalties for Driving With a Suspended or Revoked License
Driving with a suspended license or a revoked license is a Class 1 misdemeanor. The penalties judges may impose include a fine as high as $2,500 and confinement to jail for up to one year. A third offense for driving with a suspended or revoked license subjects the individual to the possibility of serving a year in jail, but there is also a mandatory 10-day jail sentence.
Convictions for suspended license or revoked license violations include an additional suspension or revocation of the person's license to drive. The length of the suspension or revocation can be for as long as the original suspension or revocation.
Police officers stopping motorists in Virginia Beach, Chesapeake and other communities for violating the law against driving while their licenses are suspended or revoked are authorized by law to impound or immobilize the vehicles. This may occur if the original suspension or revocation was the result of an alcohol-related driving offense, such as driving under the influence.
Depending on the original offense, the vehicle could be impounded or immobilized for at least at least three days up to 30 days. The periods could be longer because release of the vehicle requires proof of reinstatement of the owner's driving privileges.
Driving without a license in Virginia is also a serious offense, but it does not originate from a suspension or revocation. Driving without a license as defined in Virginia Code §46.2-300 means the individual did not apply for or complete the process for obtaining a driver's license. It is a Class 2 misdemeanor punishable by a fine up to $1,000 and a six-month suspension of driving privileges.
What Does It Mean to Have a Revoked Driver's License?
An order revoking a driver's license means the license is cancelled. Individuals who complete the period of revocation and satisfy all conditions for reinstatement must apply for a new license with the Virginia DMV. The process of getting a new license includes taking the written test to receive a learner's permit and successfully completing a road test to determine the individual has the skills to drive a motor vehicle.
How Does the Law Affect the Licenses of Commercial Drivers
Holders of commercial driver's licenses are subject to disqualification. This means they cannot operate a vehicle requiring if the law requires drivers to have a CDL. Disqualification either temporarily takes away a person's driving privileges or cancels them in much the same manner as a suspension and revocation.
Disqualification might only apply to operating commercial vehicles and not to other types of motor vehicles. For example, failing to stop a commercial vehicle at a railroad crossing could result in a disqualification of the driver's CDL and not the individual's license to operate other types of vehicles. Some offenses, such as driving under the influence of drugs or alcohol, could result in suspension or revocation of the individual's driver's license and disqualification of the person's CDL.
According to Virginia Code §46.2-341.2, driving during a disqualification is a Class 2 misdemeanor. A second offense increases the seriousness of the offense to a Class 1 misdemeanor. If the disqualification was the result of violating an out-of-service order, the mandatory penalty for a first offense is a $2,500 fine. The mandatory fine for a second offense is $5,000.
What Are Some Defenses to Driving With a Suspended License?
The commonwealth has the burden of proving each of the following elements of the offense of driving with a suspended license to obtain a conviction:
Operation of a motor vehicle
Suspension or revocation of the license
Notice of the suspension or revocation
Experienced suspended and revoked license lawyers use their knowledge of the law to aggressively pursue defenses to make it difficult or impossible for prosecutors to prove each of the elements of the offense. For example, police cannot arbitrarily stop vehicles unless they have probable cause to believe a violation of the law is occurring or has occurred. Unless they see someone speeding or committing another violation, they cannot pull a motorist over to check the status of a driver's license.
Delays in processing paperwork could create a situation in which a suspension ended and the motorist's privileges were restored, but a check by a police officer who stopped the motorist revealed a suspension. An attorney representing the motorist could obtain documents proving the restoration of driving privileges and the computer error that resulted in charges being filed.
Although drivers must be notified of a suspension or revocation, there could be times when a notice is delayed or is not sent. A driving under suspension attorney understands how to review the facts of a particular case to determine if lack of notice or other defenses exist.
Contact a Hampton Roads Driving Under Suspension Attorney
Drivers charged with suspended or revoked license violations need sound legal advice and representation. Driving while suspended or revoked could leave a person with a criminal record.
Set up an appointment to see us at one of our four convenient locations serving Southeast Virginia – Hampton, Newport News, Virginia Beach and Chesapeake. Let the attorneys at The Law Offices of John W. Lee, P.C., help by calling them today at (757) 896-0868 for a free consultation.