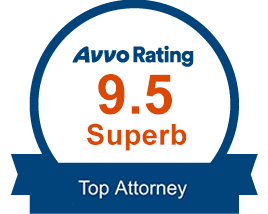 We Want To Help You!
Schedule an Appointment at One of Our Four Convenient Hampton Roads Offices Near You!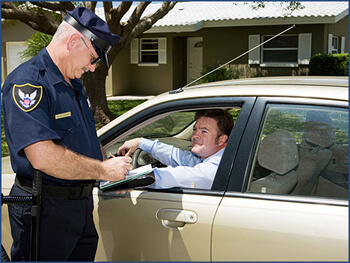 Many states have a point system to track the driving record of motorists to identify and take action against unsafe drivers. DMV points are added for each violation of the traffic laws. Accumulate too many points and the state can suspend driving privileges or take other action against the motorist. Virginia also has a point system, but it is quite different from those used in other states because rewards good drivers with points and assesses demerit points against unsafe drivers. The Hampton Roads attorneys at The Law Offices of John W. Lee, P.C., have years of experience advising motorists about the point system and helping them to reduce DMV points in order to avoid license suspensions.
How the DMV Point System Works in Virginia
The DMV points system is administered by the Virginia Department of Motor Vehicles. Motorists who are ticketed for committing a traffic violation, such as speeding or failing to signal a turn, they must go to court and either plead guilty to the offense or have a trial. If they plead guilty or are convicted after trial, the judge presiding over the case imposes a penalty, which is usually a fine.
Courts in Chesapeake, Newport News and other communities in the commonwealth report pleas of guilty and convictions to the DMV. It is the responsibility of the DMV to note the conviction on the motorist's driving record and assign demerit points. The number of demerit points assigned under the DMV point system depends upon the type of traffic offense.
What makes the Virginia point system different from other states is a feature allowing drivers to accumulate points for not violating the traffic laws. Drivers are assigned one point for each year in which they do not commit a traffic violation or have their license suspended. Motorists may accumulate up to five points with points being awarded in April of each year.
In effect, a person getting a license for the first time in Virginia Beach begins with zero points. A year later, assuming the individual did not violate the law, the DMV would assign one point to the person's driving record. Safe driving points may be used to offset demerit points assigned in the event of a violation.
Common Violations Under the DMV Merit System
The number of demerit points assigned for conviction of a traffic violation depends upon the type of violation:
The number of demerit points assigned for certain violations can add up very quickly depending upon the type of violation. For example, a motorist charged with an unsafe passing offense and reckless driving could end up with 10 demerit points from a single encounter with the police. The DMV also assigns demerit points for traffic violations committed by Virginia drivers in other states.
What Happens When Drivers Accumulate DMV Points?
Drivers accumulating eight demerit points within 12 months receive a warning letter from DMV. Accumulating 12 points results in motorists being order to enroll in a driver improvement clinic. They must complete it within 90 days to avoid further action by DMV, including a driver's license suspension.
Motorists in Virginia with 18 or more demerit points on their driving record within 12 months face a 90-day suspension of their driving privileges. They cannot get their privileges restored until they provide proof to DMV of completion of a driver improvement clinic. Even after driving privileges are restored, DMV imposes a six-month period of probation.
Drivers placed on probation by the DMV are at risk of having their licenses suspended if they receive a traffic ticket and are convicted within the six-month probation period. The length of a suspension for tickets received while on probation depends upon the number of demerit points associated with a conviction. Three demerit points results in a 45-day suspension. Four points is a 60-day suspension and six points result in a driver's license being suspended for 90 days.
At the end of a suspension resulting from a violation of probation under the point system, the motorist remains on probation for an additional six months. The attorneys at the Lee law firm are a valued source of legal advice and guidance for motorists who are on probation. They can also help drivers obtain restricted driving privileges to permit them to drive to and from work, school and for other limited purposes.
Driver Improvement Clinics
Driver improvement clinics approved by the DMV are not only for those individuals identified as being unsafe drivers for accumulating too many demerit points. The eight-hour course offered online and at sites in Newport News, Hampton, Chesapeake and Virginia Beach can be taken by anyone who desires to become a better driver and reduce DMV points.
An added incentive for voluntarily taking the course is the five merit points people get upon successful completion. These points offset demerit points. Five points may be obtained in this manner every 24 months, but a driver's point total under the DMV merit system may never exceed five points.
Hampton Lawyers to Help Avoid the Consequences of Demerit Points
The best way for drivers to avoid the consequences of the Virginia point system is by retaining a traffic attorney from The Law Offices of John W. Lee, P.C. to aggressively fight the traffic offense. Avoiding a conviction prevents demerit points from being assigned, and it could also prevent a driver's auto insurance company from raising the premiums because of the person's driving record. Find out more about what an attorney can do by calling (757) 896-0868 to schedule a free and confidential initial consultation.