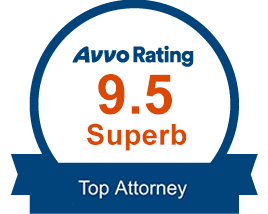 We Want To Help You!
Schedule an Appointment at One of Our Four Convenient Hampton Roads Offices Near You!
John W. Lee, P.C
Farris Executive Commons
4425 Portsmouth Blvd Suite 100
Chesapeake, VA 23321
Hours of Operation:
Monday thru Friday : 9:00AM to 5:00PM
Call For A Free Consultation:
(757) 896-0678
Chesapeake Virginia Attorneys
When you're faced with debts that keep piling up and the stress that follows, you'll want a local attorney on your side that understands you. The Law Office of John W. Lee, P.C services Chesapeake, Portsmouth and all surrounding areas. We're close to home and close to what matters to you to provide unparalleled care. With our help, what may start as the most difficult time in your life can turn into an exciting chapter, free from the worry of financial trouble. Whether the answer for your situation is bankruptcy or credit counseling, we ensure all steps are taken to give you a new start.
What Can Bankruptcy Do For Me?
Even the most financially savvy can fall victim to insurmountable debt from unexpected medical bills, divorce, or loss of work. Bankruptcy can be a powerful remedy to situations out of your control. While not all debts can be completely wiped away, unsecured and credit debt can be. Bankruptcy can also put a stop to harassing creditors and collection activities, as well as stop liens against you. Don't wait for vehicle repossession or a foreclosure to make the call! If you're feeling overwhelmed, call us today to see how we can help you!
---
John W. Lee, P.C also offers complete family law counseling. We understand these personal matters are hard to talk about, which is why we pride ourselves on the highest sensitivity and personal connection. We strive to be the legal confidont you need to move forward. From divorce to child custody, we are here when you need us.
Call us today to learn more about our free consultations on most matters, flexible payment plans and competitive pricing: (757) 896-0678
Chesapeake Office Google Reviews
The attorneys of our Chesapeake office specialize in all aspects of Bankruptcy and Family Law. Some of our areas of practice include, but are not limited to…