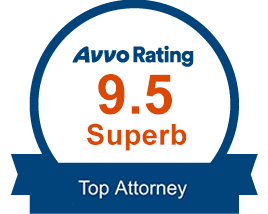 We Want To Help You!
Schedule an Appointment at One of Our Four Convenient Hampton Roads Offices Near You!

Virginia Premarital Agreement Attorneys Protect Their Client Assets and Income
Premarital agreements are contracts entered into by couples before they get married that address what will become of their property in the event of a divorce. Most people are not thinking about divorce before they get married, but with high divorce rates, there is a possibility you may be facing a divorce in the future.
Many people associate premarital agreements with wealthy individuals trying to protect their assets in the event of divorce. The attorneys at one of the premier Hampton Roads premarital agreement law firms, The Law Offices of John W. Lee, P.C. can help you protect your assets in the event of a divorce. Pre-marital agreements can help individuals with children from a prior marriage preserve certain assets for them in the event of the parent's death or divorce.
It can be difficult for someone about to be married to bring up the subject of entering into a premarital agreement, but it is essential to get legal advice and guidance from Virginia premarital agreement attorneys before marriage. Learning what premarital agreements can do and how to ensure the agreement will be enforceable in court are some of the things individuals should take into consideration when contemplating marriage.
Premarital Agreements Under Virginia Law
The Premarital Agreement Act of Virginia is the primary law governing contracts made between couples pertaining to arrangements dealing with property interests, asset distribution, support and other financial matters after marriage. Virginia Beach prenuptial agreement lawyers can assist you in meeting the requirements of a Virginia premarital agreement, including:
The agreement must be in writing
Both parties must sign the agreement
Consideration is not required
The agreements become effective upon the marriage of the parties
Even though a premarital agreement meets the formalities under the law, there are circumstances under which a court may not enforce it.
Voluntariness and Unconscionable Under the Premarital Agreement Act
There could be circumstances under which a court might refuse to enforce the terms of a prenuptial agreement. The following are three situations under which an agreement or portions of it might not be enforced by the courts against a party:
If a party signing it did not sign it voluntarily
When the party was denied fair disclosure of the other individual's assets and finances without properly waiving such right
In cases of a void marriage, the law allows for enforcement of the agreement in situations where it appears to do otherwise would be inequitable
The Virginia Beach prenuptial agreement lawyers at the Law offices of John W Lee, PC  have more than 70 years of combined legal experience and know the circumstances courts look at in deciding whether an agreement is unconscionable and should not be enforced. For example, the fact that a party to a premarital agreement was not represented by an attorney when the agreement was negotiated and signed might not make the agreement invalid, but it could be a factor a judge might take into consideration when evaluating the circumstances surrounding its negotiation and execution. It is recommended that both parties be represented by counsel in the negotiation process leading up to the execution of a prenuptial agreement.
(Voluntariness… – continued)
Another factor a court might take into consideration when asked to rule on the validity of a premarital agreement is the date on which it was signed. Agreements negotiated and signed very close to the date of the wedding supports a claim that a party was coerced or pressured into signing the agreement without full disclosure of assets.
Hampton Roads Premarital Agreement Law Firms Can Address Many Issues in the Premarital Agreement
Parties to a premarital agreement can cover any number of key issues that might arise during a marriage, including:
Designate each party's rights in particular items of property brought into or acquired during the marriage
Right of a party to buy, sell, transfer and manage particular assets
A plan for the distribution of property in the event of a divorce or separation
Provisions for spousal support
Providing for the creation of last wills and testaments, trust agreements and other documents to execute the provisions of the prenuptial agreement
Rights to life insurance proceeds
Designation of the jurisdiction whose law shall govern the agreement
Determining what issues are be addressed in a premarital agreement is one of the key reasons for being represented by Virginia premarital agreement attorney. Our attorneys review the concerns a client has about a particular financial issue and make recommendations on the best way to incorporate them into an agreement.
Who Could Benefit From a Premarital Agreement?
It is difficult to generalize about who should have a premarital agreement, but there are some instances in which Hampton Roads premarital agreement law firms might recommend them, including:
Couples with children from a prior marriage: A prenuptial agreement allows parents to protect and designate certain assets for eventual distribution to their children when the parent dies.
Business owners: When one of the parties owns a business with other partners, a premarital agreement can avoid disputes and possible litigation over the distribution of the individual's ownership interest in the event of the death his or her death.
Income disparities: If one of the parties earns substantially more than the other party, the couple might consider negotiation of a premarital agreement to protect the spouse earning less income in the event of a divorce. Spousal support included in a prenuptial agreement could avoid having it arise as an issue to be litigated in a divorce.
Asset disparities: A person with considerably more assets or assets of greater value than those owned by the other party to the marriage might wish to protect those assets by making it clear the assets are to be treated as separate property and not marital property in the event of a divorce or separation.
Anyone in doubt about whether they need or should agree to a premarital agreement should obtain advice and representation from a Virginia Beach prenuptial agreement lawyer.
Prenuptial Agreements Can Have Long-term Consequences
Entering into a contract regarding finances or assets could be a mistake without first getting legal advice from the Virginia premarital agreement attorneys at The Law Offices of John W. Lee, P.C. Their attorneys are knowledge and skilled in negotiating and drafting premarital agreements.
We have four Hampton Roads locations in Virginia Beach, Hampton, Chesapeake and Newport News serving the surrounding cities and counties of Poquoson, Yorktown, Williamsburg, Norfolk, Portsmouth, and Suffolk, as well as York, James City and Gloucester Counties.
Call 757-896-0868 today to schedule a free consultation with an attorney who will assist you with drafting a prenuptial agreement to help preserve your assets and income.