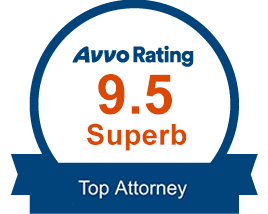 We Want To Help You!
Schedule an Appointment at One of Our Four Convenient Hampton Roads Offices Near You!

Knowledgeable and Trusted Virginia Military Divorce Attorneys
It should not come as a surprise, considering there are 27 military bases located in the commonwealth, that Virginia holds the distinction of ranking second among the states in having the largest population of those serving in the military.   As a result, military divorce cases are common. State and federal laws applicable to service members and their families present unique challenges requiring the services of experienced Virginia military divorce attorneys. Attorneys at The Law Offices of John W. Lee, P.C., have 70 years of combined experience and a proven record of assisting service members or their spouses in divorce proceedings.
Virginia Beach Military Divorce Lawyers
Active duty members of the military accept temporary deployments overseas and away from their families as a necessary part of their roles as defenders of this country, but it could create legal problems for them if they are served with a summons and complaint in a divorce proceeding. Laws exist to protect members of the military from defaulting in divorce proceedings because they cannot appear in court or because they might not even know about the case until they return to the United States.
The Service Members Civil Relief Act is a federal law giving courts in which divorce actions might be pending against military personnel serving at Fort Eustis, Norfolk Naval Base or other military bases discretion to postpone the proceedings by issuing a stay during the period the service member is out of the country. Courts can place a stay on the action lasting for up to 60 days after the completion of a service member's deployment.
Service members served with papers in a divorce may waive their protection under the SCRA. This might be an option in uncontested divorces in which both spouses want to end the marriage and have agreed on a settlement of all financial and custody issues in advance through a property settlement agreement. The attorney for a military spouse on a deployment can prepare a waiver for the client to sign to acknowledge he or she is relinquishing the right to delay the proceedings.
Does Being Stationed at a Hampton Roads Military Base Count as a Virginia Residence?
Attorneys at the John W. Lee, P.C., military divorce law firm, understand the confusion clients have about residency requirements for a divorce when one or both of the parties is in the military and stationed at Langley AFB or other military facilities in Hampton Roads. At least one of the parties in a divorce action must be a resident and be domiciled in the commonwealth of Virginia for at least six months prior to commencement of the action. This could pose a problem for military personnel stationed at Norfolk Naval Base or other regional military facility who might legally be domiciled elsewhere.
Fortunately, the residency laws for divorce take into consideration the almost nomadic lifestyle military families must endure. Members of the military who have been stationed at Fort Eustis, Norfolk Naval Base or Langley AFB for at least six months meet the residency requirements under a special provision of the law applicable accepting the location at which a person is stationed as both their residence and domicile for purposes of meeting the jurisdiction requirements of a Virginia divorce.
Special Support Rules in a Military Divorce
The grounds for a divorce handled by a Norfolk naval military divorce attorney are the same as they are for individuals who are not in the armed forces. There are, however, different rules for child support and spousal support that place limits on how much can be taken from a service member's military pay.
A Newport News Army military divorce lawyer uses worksheets, guidelines and standardized support schedules to determine how much a parent should pay for the support of a child regardless of whether the parents are active duty military or not. However, payments for child support and spousal support by military members cannot be more than 60 percent of the individual's military pay and allowances.
Military Pensions in Virginia Divorce
Property owned by a couple going through a divorce is subject to equitable distribution. Property acquired during the marriage by the couple is generally treated as marital property to be divided between the parties. Separate property is deemed owned by one of the spouses and not subject to equitable distribution. Examples of the types of assets a court could classify as separate property belonging to only one spouse includes the following:
Property, both real and personal, acquired by one spouse prior to the marriage
An inheritance or gift received from someone other than the other spouse received during the marriage
Property acquired during the marriage in exchange for separate property or from the proceeds of the sale of separate property
Pensions are usually classified as marital property at least to the extent to which the benefit has been earned during the years the parties were married. For example, if one of the parties worked for 10 years prior to the marriage, the portion of a pension earned during the first ten years might be separate property, but the portion earned during the marriage could be classified as marital property subject to distribution by a Virginia court.
A military divorce attorney with a client who served at the Norfolk Naval Base, for instance,  must know the provisions of the Uniformed Services Former Spouses' Protection Act to know if a court will classify a pension as separate or marital property. Disposable retirement pay may be included as marital property, but federal law leaves it up to the court in Virginia to the final determination about how it should be distributed in a divorce.
Amendment of the USFSPA in 2016 has added a new approach to the treatment of military retirement pay for a military divorce attorney to use in divorce actions. The amendment freezes military retirement as of the date of the final decree of divorce as far as rank and years of service. The amendment forces states to look only to the portion of the service member's pension earned during the years of the marriage for purposes of classification and distribution in a divorce.
Quality Legal Representation by a Hampton Air Force Military Divorce Law Firm
The Virginia military divorce attorneys at The Law Offices of John W. Lee, P.C., understand the sacrifices made by members of the military and their families, so they are dedicated and committed to providing them with superior representation and trusted advice in military divorces and all family law matters.
We have four Hampton Roads locations in Virginia Beach, Hampton, Chesapeake and Newport News serving the surrounding cities and counties of Poquoson, Yorktown, Williamsburg, Norfolk, Portsmouth, and Suffolk, as well as York, James City and Gloucester Counties.
Call us today at 757-896-0868 to schedule a free consultation.