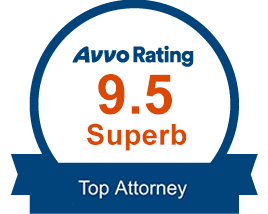 We Want To Help You!
Schedule an Appointment at One of Our Four Convenient Hampton Roads Offices Near You!
If you do an internet search for "Last Will and Testament," you will find countless advertisements from huge corporations trying to sell you a "Do-it-Yourself" Last Will and Testament. You may think that you can save a few hundred dollars by printing off that form and skipping a trip to the lawyer's office. But is an online "fill-in-the-blank" form just as good as having an attorney help you to draft your Last Will and Testament?
You spent a lifetime accumulating assets, maybe a house, investments, bank accounts, collections, or collectibles. Do you really want to trust it all to a form you got online? Here are some good reasons to skip the "fill-in-the-blank" online form and hire an experienced lawyer to help with your estate plan:
Experience. Even a simple estate plan often involves more than just a Last Will and Testament. Even if you do not have complex tax issues to worry about, you need to coordinate assets that will pass outside of a Last Will and Testament, like retirement plans, some real estate, life insurance policies, and financial accounts that have Pay-on-Death (POD) clauses. A lawyer can help you understand how all these different assets work together and help you create a cohesive estate plan. Failure to properly understand how POD property passes outside of a Will could result in the wrong person(s) receiving your assets. The lawyer can help you understand how your decisions now will affect your executor and heirs when the time comes. A local lawyer will usually be able to give you more comprehensive advice regarding your estate plan than a mega corporation that sells fill-in-the-blank forms in all 50 states.
Avoid Mistakes. It is very easy to make a mistake in drafting a Last Will. Virginia requires certain formalities with regards to witnesses and notary seals for a Will to be valid. If the witnesses and notary are not done properly, then the Court may not accept your Will when the time comes. While holographic Wills are technically permitted in Virginia, it is difficult to get the Court to accept them because, among other things, two witnesses are required. I have seen one online company that was giving bad information to their customers regarding witness signatures. Every Will form they sold was potentially invalid and may not be accepted by the court due to a flaw in their signing instructions. The mega corporation that sold you the blank form is not going to ensure that you properly followed the formalities in executing the Last Will.
More Than Just a Last Will. As discussed before, even simple estate plans involve more than just a Last Will and Testament. Not only do you have to pay special attention to property that passes outside of a Will, but in many cases, you will want to also have a Medical Directive and Durable Power of Attorney. An attorney can advise you with the best ways to set up and manage these documents so that there are no unintended consequences. Even after you have your estate planning documents, a lawyer can discuss with you steps you may wish to take to further ensure that your wishes are carried out. In some cases, you may need a Trust to lessen your tax burden. A lawyer can help you determine if you need a more complex estate plan.
Drafting Issues. A lawyer can help you avoid drafting errors or other costly mistakes. A properly drafted Will can set up a testamentary trust for a minor child that is too young to inherit property directly. A lawyer can help you choose executors, trustees, guardians, agents, and their alternates. Drafting is important because of the way Wills are read and executed. A simple (and unnoticeable to the untrained eye) drafting mistake could easily cause an asset to go to the wrong beneficiary based on the order in which it was mentioned in the Last Will. What happens with children from a previous relationship? What happens with jointly owned real estate? What happens when my executor dies before me? What happens when my child or children die before me? What happens if I forget to mention an asset in my Last Will? Can I disinherit a spouse or child in my Will? What is a Transfer-on-Death deed? Should I set up a Life Estate? Can my spouse change his/her Will and disinherit my child if I die first? Who will pay my debts and mortgage when I am gone? How can I leave money to an adult child that I feel is unable to manage an inheritance? What is a reverse mortgage and how will it affect my heirs? A lawyer can help you work through all these questions and concerns.
Cost. Hiring a lawyer to draft your Last Will could save your heirs thousands of dollars and hundreds of hours of litigation trying to fix mistakes in your "fill-in-the-blank" online Will. Most lawyers care about their reputations and are concerned about being sued for malpractice, so they are motivated to do quality work and give you good advice. Unfortunately, these huge corporations that are selling you "fill-in-the-blank" forms take no responsibility for what happens after you buy the blank form. Most people would prefer to spend a few extra dollars to have a lawyer draft their Last Will than leave their heirs a terrible mess to be sorted out when they are gone.