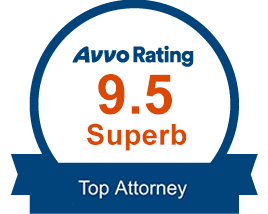 We Want To Help You!
Schedule an Appointment at One of Our Four Convenient Hampton Roads Offices Near You!
Drowning accidents can be caused by negligence through failure to have proper, constant, and close supervision or to have pools or natural waters properly fenced in and protected. However, most drowning accidents can be prevented by these things and by learning to properly swim.
Drowning ranks as the fifth leading cause of accidental injury and death in the United States, and even more common in children 15 and under. For every one death, four are hospitalized for near drowning injuries. These can be as severe as permanent brain damage, nerve damage, or mental incapacitation. Medical bills for injuries of that caliber can quickly add up and be an unforeseen burden on the family.
Owners of pools and other bodies of water have a duty of reasonable care to keep the area safe against foreseeable dangers. For instance, back yard pools are much safer if a 4-sided isolation fence is in place as opposed to a 3-sided property line fence. Toys and other floats should be kept away from the water when not in use as not to tempt unsupervised children.
These owners are not strictly liable for harm that befalls a person who is using their facilities. There are accidents, but many are easily preventable if reasonable care is taken to prevent unwanted parties from having access and potentially harming themselves through drowning.
If it is the case that your drowning accident was caused by negligence or other wrong doing, consulting with an experienced attorney is your first step.
Drowning and Swimming Accident Lawyers
The time spent with family and friends at swimming pools, beaches, lakes and water parks can quickly turn tragic. According to the Virginia Department of Health, drowning is responsible for more injuries and deaths in young children than any other cause. The Centers for Disease Control and Prevention reports more than 3,500 fatal drownings nationwide each year. When drownings and near drownings are caused by the negligence of pool owners, water park operators or other parties, the drowning accident litigation lawyers at the Law Offices of John W. Lee, P.C., in Hampton Roads know the law and have the ability to take action to protect the rights of victims and their loved ones.
Duty of Care Creating Liability
The legal principle underlying drowning accident litigation is the duty of care owed by a negligent party to the victim injured in an accident. A drowning or near drowning is usually the result of someone failing to exercise the proper duty of care to ensure the safety of the victim.
Depending upon where the accident takes place, a breach of the duty of care might include the following:
Failure of a hotel operator to have qualified lifeguards on duty during hours of operation of a hotel pool.
A broken or defective pool gate allowing children to enter a backyard swimming pool when no one is at home.
The decision by a building owner to install a diving board at an apartment pool used by residents without posting warnings of the shallow depth of the water.
Beach accidents caused by negligent lifeguards at ocean beaches failing to keep a lookout for swimmers in dangerously-high surf conditions.
Property owners who fail to install adequate fencing to keep children and others from entering areas in which unattended swimming pools are located.
Homeowners who allow friends and guests to use their backyard swimming pools after consuming excessive amounts of alcoholic beverages.
 
When the duty of care owed to a person is breached and a drowning or near drowning occurs, the party owing the duty could be liable for the injuries suffered by the victim or the victim's family members if the drowning results in death.
Apartment and Hotel Pool Drownings
One method used by apartment pool owners and hotel operators to cut their operating costs is the elimination of lifeguards at their swimming pools. If no one is designated in place of the lifeguards to monitor the presence of rescue poles and floatation rings, these items can disappear from the pool area and not be available for use in the event of an emergency.
The desire to cut costs can also lead to maintenance and repairs being delayed or skipped entirely. This can cause a defective pool gate to remain unrepaired and permit unsupervised children to enter the pool area. It could also result in filtration systems, diving boards, pool lighting and water slides to become unsafe. Falls, electrocution and other serious injuries could result from this failure on the part of property owners to provide adequate maintenance.
Poor maintenance of filtration systems or improper chemical treatment can also lead to cloudy or murky water conditions making it difficult for swimmers to judge the depth of the pool when diving. This could cause a diver to strike the bottom of the pool and suffer serious injuries causing paralysis and death. It can also make it difficult for parents to monitor their children, so a child who cannot swim could fall into deep water not be noticed while at the bottom of the pool.
Defective Pools and Pool Equipment
Defectively designed swimming pools and equipment can lead to injuries and death. Included among the dangerous design or product defects posing the risk of injury to swimmers are the following:
Inclusion of a defective diving board
Slippery surfaces around the pool
Defective or dangerous slides
Defective pool ladders
Missing pool ladders
Electrocution risk from filtration and lighting equipment

Slipping on the wet decking surrounding a pool could cause a person to be injured in a fall. It could also cause someone who cannot swim to fall into the water and drown.
Virginia cracked down on dangerous swimming pool designs and equipment with passage of a law prohibiting the installation of swimming pools in the commonwealth with filtration and drain equipment that could trap young swimmers. The law mandates that only equipment meeting specific safety standards may be used. Older equipment that has not been inspected to identify unsafe conditions may still pose a danger to swimmers as can the risk of a child or adult with long hair getting it entangled in a piece of pool equipment.
Chlorine and Chemical Dangers Associated With Swimming Pools
The chlorine used to keep water park facilities and swimming pools free of bacteria can be deadly if it is inhaled or ingested. Negligent lifeguards, pool owners and maintenance companies using excessive amounts of chemicals could create a risk if injuries due to chlorine poisoning or chemical burns to the skin of anyone using the pool.
Damages Recoverable in Drowning Accident Litigation
Drowning and near-drowning accidents cause serious injuries or death. Individuals who survive could be permanently disabled and require long-term care. Damages recoverable by accident victims include the following:
Costs associated with medical care
Pain and suffering
Lost wages
Diminished future earning capacity
Long-term nursing care
Rehabilitation and occupational therapy

The families of someone who dies in a drowning accident could be entitled to damages in a wrongful death action against the party responsible for cause it.
Call Hampton Roads Swimming and Drowning Accident Lawyers
The Virginia Beach personal injury lawyers at the Law Offices of John W. Lee, P.C., have more than 70 years of combined experience working on behalf of the victims of beach accidents, water park drownings and other water-related accidents. They fight aggressively to obtain the compensation individuals need and deserve when tragedy strikes due to the careless and negligent conduct of others.
We have four convenient Hampton Roads locations in Virginia Beach, Hampton, Chesapeake and Newport News servicing the surrounding cities of Norfolk, Portsmouth, Suffolk, Smithfield, Poquoson and Williamsburg and the York, James City and Gloucester counties. 
Contact them today at (757) 896-0868 to schedule a free and confidential initial consultation.