Virginia Expungement Laws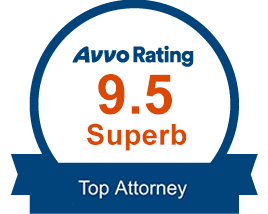 We Want To Help You!
Schedule an Appointment at One of Our Four Convenient Hampton Roads Offices Near You!
While most people do not qualify for an expungement, it is much easier to have your criminal record sealed in Virginia. Most people can have their criminal record sealed if they (1) have never been convicted of a Class 1 or Class 2 felony, (2) have not been convicted of a Class 3 or Class 4 felony in the past 20 years, and (3) have not been convicted of any felony in the past 10 years. There are a few more requirements that your attorney will go over with you to ensure you are eligible to have your records sealed.
A criminal history can become a difficult hurdle in your life. Fortunately, in some cases you can have your criminal record expunged. In general, once expunged, all police and court records of the charges are sealed and removed from your record.
In Virginia, you are entitled to an expungement of police and court records if the charges against you were dismissed or the charges dropped by the prosecutor. If you plead guilty for a deferred finding, then you are not entitled to receive an expungement. You may also petition for an expungement if your name or identification was used improperly by a person charged or arrested for the crime. If you receive a full pardon based on a finding of innocence, then you are entitled to an expungement.
Consult with our experienced attorneys to confirm your eligibility for an expungement. We will help you to file a petition in the Circuit Court of the city or county that the criminal matter was heard. The petition will have to include a copy of your finger prints obtained from a law enforcement agency and a copy of the warrant or indictment. Also, the petition must state the specific charge you wish to have expunged as well as the date of the final disposition. Once the hearing has been completed, your finger prints will be returned to you.
After receiving all necessary criminal history documents, the court will conduct a hearing. If it is determined that the existence of the information is harmful to you, an expungement will be granted. This will include all electronic and computer related records as well as any on paper.
Reasons To Attempt Expungement
The consequences associated with Virginia criminal convictions can linger long after people have served their sentences and paid their debt to society. A criminal record can prevent someone from getting a job and obtaining housing. The attorneys at The Law Offices of John W. Lee, P.C., understand this and offer skilled representation in criminal record expungement and other processes to lessen the burden for their clients.
Can All Convictions Be Expunged?
"No, is the simple answer to the question. Individuals charged with committing a crime in Hampton Roads might be able to expunge a misdemeanor charge, but convictions are not eligible for expungement.
When a charge is expunged, the arrest and charges contained in court and police records are removed from viewing by the public. An expunged record is not destroyed and can be viewed by law enforcement with permission from a court, but it cannot be seen by prospective employers, landlords or colleges and universities.
Procedure for expunging a felony charge or a misdemeanor
The procedure for expunging a charge begins with filing of a petition in the circuit court for the community in which the charges were originally filed. Expungement can only be granted when the person charged with the crime falls into specific categories, including the following:
Granting of an absolute pardon
Acquittal after trial
Decision by prosecutors not to prosecute the charges
A not guilty verdict in a contempt of court charge arising in a civil case
Charges resulting from theft of the accused person's identity
Expunging a misdemeanor charge when the person does not have a record of other convictions and falls into one of these categories is usually granted unless the commonwealth can present good reason why it should not be. Expunging a felony charge can be more difficult. The burden is on the person filing the petition to prove it would be manifestly unjust for the court to decline to grant the request.
Pleading no contest to a charge is not the same as a not guilty plea. Pleading no contest to criminal charges subjects the individual to the same penalties a person would face if convicted of the charges by pleading guilty or after trial.
Criminal Record Sealing in Cases Involving Juvenile Offenders
Under Virginia law, criminal record sealing, which has the same effect as expungement, automatically happens in juvenile delinquency cases when the person reaches 19 years of age and it has been at least five years since the last court hearing. This rule applies even if the individual admitted the acts alleged in the juvenile delinquency proceedings.
Expunging a Criminal Charge Is a Long Process
Filing a petition seeking expungement of a charge in Chesapeake or other community within the commonwealth is merely the first step in a lengthy process. The petition and any supporting documents must be served upon the commonwealth, the local police or sheriff's department must conduct a criminal background check on the petitioner and a hearing must be scheduled by the court. Even if an application to expunge a record is granted, it can take up to several months for the records to actually be sealed and made unavailable to the public.
Pardons Are an Option When Expunging a Felony Charge Is Unsuccessful
Conviction of a crime in Newport News could mean the person is not eligible for expungement of the records, but it does not mean there is nothing the person can do. Under exceptional circumstances, a governor's pardon might be available. Pardons in the commonwealth are also referred to as state clemency. The law provides for three types of pardons:
Simple pardon: Although it is not a pardon that expunges the record of conviction, a simple pardon provides individuals with official forgiveness that could remove some of the barriers confronting them in their careers or personal lives.
Conditional pardon: This second type of pardon is only granted to individuals who are serving time in prison. A person proving the existence of extraordinary circumstances warranting the pardon is granted early release from incarceration, but violation of any of the conditions of the pardon could result in the person going back to prison to complete the remainder of the original sentence.
Absolute pardon: A governor's pardon of this type is rarely granted because it requires proof that the individual is actually innocent and was unjustly convicted.
Of the three types of pardons or state clemency, only the absolute pardon allows people to use it as the basis for seeking removal of their conviction from their criminal record.
Restoration of rights process for those convicted of a Hampton felony
A person convicted of a felony loses the following civil rights:
The right to vote
The right to serve on a jury
The right to run for public office
The right to carry a firearm
The right to be a notary public
Although expunging the felony conviction is not possible, there is a process for people to petition the commonwealth to have all of their civil rights, except for the right to carry a firearm, restored by the governor. Applicants for restoration must have completed their sentence of incarceration or probation and cannot be under active parole supervision when they make their request to the Secretary of the Commonwealth.
Getting Help from Knowledgeable Attorneys
The consequences of a criminal record are too severe to risk having an application of expunging the records denied because of an error in the paperwork or by not following the procedures as required by law. The Hampton Roads attorneys at The Law Offices of John W. Lee, P.C., have the experience and knowledge to put together an effective petition for criminal record expungement.
We have four convenient Hampton Roads locations in Virginia Beach, Hampton, Chesapeake and Newport News servicing the surrounding cities of Norfolk, Portsmouth, Suffolk, Smithfield, Poquoson and Williamsburg and the York, James City and Gloucester counties.
Find out more about what they can do by calling (757) 896-0868 to schedule a free and confidential initial consultation to discuss expunging a misdemeanor charge or other concern with an attorney.