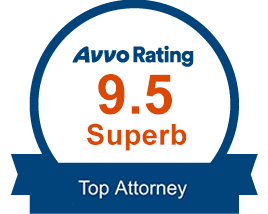 We Want To Help You!
Schedule an Appointment at One of Our Four Convenient Hampton Roads Offices Near You!
Property Owner Liability Attorneys
If you are injured in an accident while on someone else's property, you could be entitled to compensation from the property owner. Whether your injuries happened by falling on a slippery floor, losing your balance on uneven steps or having a railing give way when you leaned on it, premises liability laws in Virginia could hold the property owner responsible. The Hampton premise liability lawyers at The Law Offices of John W. Lee, P.C., have the knowledge of the law and litigation skills and know-how to evaluate the circumstances under which you were injured and pursue the compensation you deserve.
Newport News Premise Liability Litigators and Types of Claims
There is any number of ways you could be injured due to the negligence of a property owner. Some of the most common causes of injuries attorneys handling private property injury litigation run into include the following:
Slip and fall:  Anything from a puddle of water, loose or torn carpeting, unsecured rugs, debris and the wax used to polish floors can create slippery conditions leading to an accident in which someone is injured in a fall.
Inadequate security:  The victim of an assault, robbery or other criminal conduct could hold a property owner liable for failing to provide adequate security.
Dog and animal attacks:  Property owners who allow vicious and dangerous animals to remain on the premises they own could be held responsible for injuries suffered by someone who is attacked.
Failure to maintain: Allowing dangerous and unsafe conditions to develop by not properly maintaining the property they own could make a property owner liable when someone is injured.
Snow and ice: Walking on a snow- or ice-covered sidewalk or parking lot can be treacherous. Property owners who do not take proper measures to remove snow and ice could be responsible for the damages of someone who is injured.
Falling objects: The popularity big-box stores, which are essentially warehouses, can be dangerous places as forklifts stock shelves with merchandise while shoppers move about the store.
Property Injury Claims
The seasoned private property injury litigation lawyers at the Virginia Beach Lee law firm have the experience required to handle a claim for damages regardless of where the accident might have occurred. They handle claims occurring on all types of property, including:
Supermarkets and grocery stores
Retail stores
Hospitals
Office buildings
Apartment buildings and complexes
Parking lots
Restaurants, bars and clubs
Motels and hotels
Conference centers
Sports arenas and stadiums
Shopping malls and shopping centers
Private homes
No matter how or where the accident that caused your injuries occurred, the property owner liability attorneys at Lee law firm are ready to help.
Identifying the Responsible Party in a Premises Liability Claim
Experienced premise liability lawyers are capable of analyzing the facts and circumstances about an accident on someone else's property to determine the identity of the responsible party. It could be someone or a business entity in addition to the property owner who could be held liable for causing your injuries and paying compensation. For example, a building might be owned by a corporation, but it could be occupied by a retail store owned and operated by another corporation. Depending upon how the injuries occurred, both parties could be held liable.
It is not uncommon for owners and managers of commercial property have maintenance work and repairs performed by contractors who are not licensed. If you are injured on another person's property because of work performed in this manner, our attorneys are well-versed in non-licensed contractor injury litigation.
Whether your claim is against a property owner, the owner of a business or a property management company, our attorneys identify all parties who could be held liable and pursue compensation claims on your behalf. Our attorneys have amassed a proven record of success in non-licensed contractor injury litigation and private property injury litigation in Hampton Roads, Newport News and throughout Virginia.
A Property Owner's Legal Duty Depends on Your Status
The extent to which property owner liability attorneys can hold someone responsible for an accident depends on the legal duty owed to you. Property owners owe a legal duty to people on their property, but the duty owed is not the same for everyone. 
Virginia law divides individuals on someone else's property into three classifications – invitees, licensees, and trespassers.
Invitees
As an invitee, you are owed the highest duty of care by a property owner because you are on the property at the invitation of the property owner to engage in business benefiting the owner. A property owner has a duty to inspect premises for hazards and dangerous conditions that could harm an invitee and take steps to repair them. 
For example, if you slip and fall on a substance that spilled onto the floor at the supermarket, the premise liability litigators representing you must prove the owners knew of the spill and failed to take steps to remove it. Owners cannot be liable unless they had knowledge or should have had knowledge had they exercised reasonable care. 

Licensees 
If you are injured while attending a party at a friend's home, you are a licensee because you are not there to conduct business. The duty owed to you by the owner is less than that owed to an invitee. Licensees must be protected against dangers or hazards of which the owner had knowledge. The owner is obligated to repair the condition or warn the licensee of its presence. 
Trespassers
Trespassers on property without permission of the owner usually do not have recourse against the owner for injuries that occur. However, there could be a duty owed to a child trespassing on property because of something created by the property owner that attracted the child. A common example of this would be a swimming pool. Determining the duty owed to trespassers requires a careful review of the facts of each situation.
Contact Hampton Roads Premises Liability Lawyers
If you have been injured in an accident while on the property owned by another person or business entity, the property owner liability attorneys at The Law Offices of John W. Lee, P.C., have years of experience obtaining compensation victims need and deserve. When you are injured because of the negligent conduct of a property owner, manager or tenant, you are entitled to be made whole again. Find out how our personal injury lawyers can make that happen for you by calling (757) 896-0868 to arrange for a free initial consultation and case evaluation.