Virginia Advance Medical Directive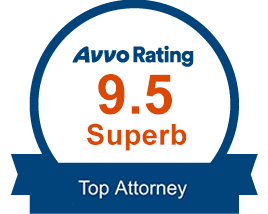 We Want To Help You!
Schedule an Appointment at One of Our Four Convenient Hampton Roads Offices Near You!
Virginia Advance Medical Directive Law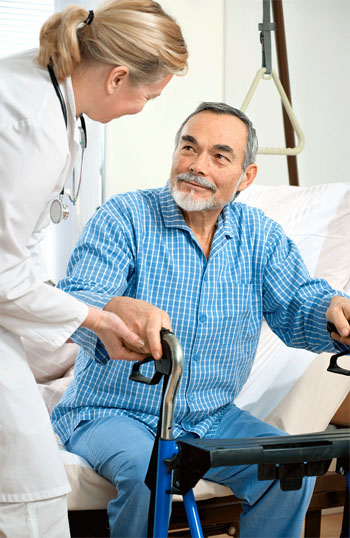 People want to take charge of their health care decisions. No one understands this better than the attorneys at The Law Offices of John W. Lee, P.C. They believe it is important for individuals to have a Virginia advanced medical directive to make their wishes known in the event a medical condition or injury makes it impossible for them to communicate with their physicians.
What Is an Advanced Medical Directive?
The Virginia Health Care Decisions Act recognizes the right of adults in Chesapeake, Newport News and other communities throughout the commonwealth make their wishes known about the medical treatment and care they receive through an advanced healthcare directive. This advanced healthcare directive law also offers people the ability to appoint a person with the power to confer with doctors and make treatment decisions when the patient is unable to make those decisions.
A power of attorney for health care is the advanced medical directive allowing people to designate an agent for medical and health care decisions. The agent designated in a Virginia advanced medical directive has as much or as little power to act in making health care decisions as the declarant, the individual making the designation, directs. Some of the authority a declarant may elect to confer upon an agent includes the following:
Ability to authorize or decline medical treatment, including artificial respiration, tube feeding and intravenous hydration
Access to medical records
Power to choose health care providers, including physicians
Power to authorize admission of the patient to a hospital, nursing home and other health care facility
Right to consent to organ donation
The second form of advanced directive is commonly known as a Virginia living will. This allows people to state their preferences for medical, psychiatric and other health care treatment. The instructions can pertain to end-of-life decisions or treatment and care at times when the declarant cannot communicate them.
Myths and Facts About Virginia Living Wills and Advanced Medical Directives
A common myth about advanced medical directives is that only the elderly or people suffering from serious health issues need them. The truth is that a serious illness or an accident can result in a person of any age being unable to discuss their care with doctors and other medical professionals. Other misconceptions about advanced medical directives include the following:
Doctors must follow the preferences stated in an advanced medical directive: This is false. A physician may decline to follow the instructions containing in a Virginia living will or in an advanced directive as long the patient's care is transferred to another doctor.
Advanced directives are only for end-of-life decisions: This is a common misconception. Advanced directives are a good method to ensure your preferences and wishes are followed regarding all health care decisions, including end-of –life decisions.
Agents designated in powers of attorney for health care take the decision-maker authority away from the declarant: The authority of an agent to make health care decisions does not take the right away from the declarant. People who are physically and mentally capable of discussing the type of medical treatment they are to receive do not give up their right to make decisions to an agent.
It is difficult to revoke or change an advanced medical directive: Revoking a living will or advanced directive is accomplished by destroying it or by simply telling your doctor or others of its revocation.
Advanced medical directives must be in writing to be legally binding: An oral Virginia advanced medical directive is legally binding if the declarant is diagnosed with a terminal illness and the declaration is made in the presence of two witnesses as specified in the Health Care Decisions Act.
Someone with a power of attorney for financial matters does not need an advanced directive: Powers of attorney designate an agent to handle someone's financial affairs, but they do not permit the agent to make health care decisions.
What Happens if a Person Does Not Have an Advanced Medical Directive?
When people do not have a Virginia living will or an agent designated in a power of attorney for health care, others are left to guess about their preferences. They also leave the decisions to a person designated by Virginia law in the following order of preference based upon relationship to the patient:
Guardian
Spouse
Children
Parents
Brothers and sisters
Other blood relatives
Advanced medical directives take the guesswork out of the decision-making process and ensure the wishes of the patient are followed.
Virginia Registry for Advanced Directives
People in Newport News, Hampton or Virginia Beach who might be concerned about their doctors not having access to their advanced medical directives may store their documents with a registry maintained by the commonwealth. The registry allows people to electronically store their documents and provide access to family members, agents, health care providers and friends.
Individuals storing documents on the registry can revoke or delete them whenever they wish. Anyone granted access the view the documents cannot change or delete the document unless such permission was given by the owner of the document.
The registry is one way for residents of Chesapeake, Newport News and Virginia Beach to avoid worrying about a lost advanced directive. The advanced healthcare directive law provides that copies of an advanced directive are as valid as the original, so storing a copy with the registry and giving copies to doctors and family members should provide peace of mind about it being available if it is ever needed.
Advantage of having a lawyer prepare an advanced directive
Attorneys know the laws and understand the requirements for a legally binding document. This helps to ensure that powers of attorney for health care and living wills they prepare for people comply with the Health Care Decisions Act.
Contact a Hampton Roads Advance Medical Directive Lawyer Today
The attorneys at The Law Offices of John W. Lee, P.C., have the knowledge and experience to offer legal advice, professional guidance and skilled document preparation for anyone concerned about matters under the advanced healthcare directive law. Find out more by calling (757) 896-0868 to schedule a free and confidential initial consultation.