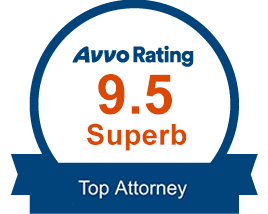 John W. Lee has been practicing law in the Hampton Roads area since 1998. John began practicing bankruptcy law in Norfolk, VA after graduating from Regent University School of Law in 1998. Since then, John has expanded his practice areas to include bankruptcy, divorce, criminal, traffic violations, wills and estates, contract negotiations, domestic relations and adoptions.
John W. Lee, a life-long resident of Hampton Roads, graduated from Kellam High School in 1991. During his years at Kellam High School, John was on the debate team, chess team and earned the Boy Scouts of America's rank of Eagle Scout. John attended Liberty University in Lynchburg, VA where he graduated with a major in Government and minor in Philosophy. John graduated from Regent University School of Law in 1998 and passed the Virginia State Bar the same year.
John started his career with a law firm in Norfolk, VA where he handled mostly bankruptcy cases until he moved to Hampton, VA in 2000. In 2002, he established the Law Office of John W. Lee, P.C. in Hampton, VA. In 2006, a second location was opened in Virginia Beach. The practice has since grown to include offices in Newport News and Chesapeake to serve the entire Hampton Roads region.
He is admitted to practice in all Virginia courts, Eastern District of Virginia Federal District Court, and the U.S. Bankruptcy Court. John has been a member of the Hampton Bar Association, the Virginia Bar Association and The National Association of Consumer Bankruptcy Attorneys.
John enjoys boating, writing, traveling and studying history. John and his wife, Dawn, live in Newport News, VA.