Virginia Chapter 11 Bankruptcy Attorneys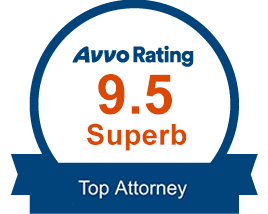 We Want To Help You!
Schedule an Appointment at One of Our Four Convenient Hampton Roads Offices Near You!
Most people are familiar with Chapter 7 bankruptcy and Chapter 13 bankruptcy proceedings, but the Virginia bankruptcy law firm of John W. Lee, P.C., knows that Chapter 11 bankruptcy can provide a new lease on life for businesses experiencing financial challenges. Chapter 11 of the United States Bankruptcy Code, also referred to as "reorganization," permits an eligible debtor to obtain protection from creditors while it negotiates a plan allowing it to reorganize and restructure its debt to allow its business operations to continue.Even though it is usually associated with large, well-known corporations that fall upon financial hard times, Chapter 11 is available to help small businesses and individuals to restructure their debt, as well. Virginia Beach Chapter 11 attorneys familiar with the process understand how pressure from creditors can make it difficult for businesses to continue normal business operations. Filing a petition under Chapter 11 provides protection from creditors as the debtor works to reorganize its operations and restructure its outstanding debt.
The Process of Filing a Chapter 11 Bankruptcy
A Chapter 11 bankruptcy is a process that begins with the filing of a petition with the bankruptcy court. Petitions are characterized as being either voluntary or involuntary depending upon the circumstances and the party filing it. A voluntary petition is one filed by the debtor. A petition may also be filed by creditors in which event it is referred to as an involuntary petition.
Debtors filing a voluntary petition must fully disclose all financial affairs to the court, including:
All assets and liabilities
Current income and expenses
Executory contracts and unexpired leases
A debtor has four months from the filing of its petition to propose a plan for reorganization. The bankruptcy court has the authority to extend the right of the debtor to file a reorganization plan for up to 18 months. The period of time allotted to the debtor for filing a plan excludes creditors from filing their own plan of reorganization until this exclusivity period expires. Once it expires, then the creditors are free to file, but they may also request dismissal of the Chapter 11 or ask that it be converted to a Chapter 7 bankruptcy.
The Reorganization Plan under a Chapter 11 Bankruptcy
Unlike Chapter 7 bankruptcies or Chapter 13 bankruptcies, most Chapter 11 bankruptcies do not have a trustee appointed by the court to run the debtor's business. Operation of the business remains in the hands of the debtor under an arrangement referred to as a debtor in possession. The business operations will continue without interference from a trustee unless the debtor engages in any of the following activities:
Fraud
Incompetence
Gross Mismanagement
Dishonesty
The purpose of the reorganization plan is to demonstrate to creditors how the business will operate and repay its financial obligations. The majority of reorganizations include a restructuring of the business operations to reduce operating expenses by downsizing. Downsizing can make some of the assets of the debtor available for sale with the proceeds used for repayment of all or a portion of the outstanding debt.
The goal of reorganization is for the debtor to emerge from bankruptcy in better financial position than it was before it filed the Chapter 11. Chapter 11 plans filed by Virginia bankruptcy law firms include restructuring the debt owed by the debtor in addition to restructuring the business operations. Unless a plan allows for the full repayment of creditor claims, creditors are permitted to vote to approve or not approve the plan.
The Role Played by the Bankruptcy Court in Business Operations
A debtor in possession does not have unbridled control over its business operations during a Chapter 11 filed by Virginia bankruptcy law firms. Some of the areas in which the court might exercise control over a business include:
Liquidation of assets other than inventory sold within the regular course of business
Entering into new leases or terminating existing leases
Financing arrangements entered into by the debtor after filing a Chapter 11
Termination of business operations
Expansion of business operations
Modification or entry into agreements with unions, vendors or others
Payment of fees to attorneys, accountants and other professionals in connection with retaining their services
Small Businesses Subject to Special Chapter 11 Rules
It can benefit a small business to move quickly through the process of a Chapter 11. Small businesses are those engaged in commercial or business activities and owe less than $2,566,050 in debt. For businesses that qualify, the following special provisions apply when they have Virginia Beach Chapter 11 attorneys file for them:
Waiver of the creditors' committee that would represent the interests of creditors
Additional financial disclosures required of small business debtors that do not apply to other Chapter 11 debtors
More involvement by bankruptcy trustees than in other types of Chapter 11 cases
Small businesses must file their reorganization within 300 days of having petition filing by a Chapter 11 attorney Hampton Virginia
Longer exclusivity period granted to small business debtors
Waiver disclosure statement requirements to expedite process
Court Confirmation of Chapter 11 Reorganization
The bankruptcy court has the final say in the approval of a debtor's plan for reorganization filed by a Chapter 11 attorney Hampton Virginia. The court decides if a plan should be approved based on several factors, including:
Likelihood of success: Chapter 11 debtors must prove they are capable of operating the business and earning sufficient revenues to continue in business while repaying creditors.
Best interests test: A plan must be in the best interests of creditors for it to be approved by the court. Unless creditors will receive as much under the Chapter 11 as they would have received had the case been filed as or converted to a Chapter 7 with the debtor's assets liquidated.
Fair and equitable: Unless secured creditors receive payments equal or greater than the value of the collateral securing their debts, the plan might not be considered to be fair and equitable. Fair and equitable also prohibits the owners of a business in bankruptcy filed by Virginia Beach Chapter 11 attorneys from retaining what they invested in the business unless creditors are paid in full. The fair and equitable test does not apply in cases in which creditors voted to approve the debtor's plan for reorganization.
Individuals Filing for Chapter 11 Bankruptcy
It is rare for individuals to have Virginia Beach bankruptcy attorneys file a petition on their behalf instead of filing a Chapter 7 or a Chapter 13. Individuals whose disposable income exceeds the qualification limits for Chapter 13 might consider filing a Chapter 11.
If an individual elects to file a Chapter 11, the automatic stay that prohibits creditors from continuing or commencing collection proceedings becomes effective upon filing of the petition. Hampton, VA Debtors or their Chapter 11 attorney must negotiate their debt with creditors in much the same manner as businesses filing for reorganization.
One of the benefits of a Chapter 11 for individuals is the ability to file a reorganization plan allowing a debtor to repay debt over an extended period while retaining assets. Once the amount allocated to repayment of debt is paid, the remaining debt can be discharged.
Contact Virginia Beach Chapter 11 Attorneys
The attorneys at John W. Lee, P.C. can put their more than 70 years of combined experience to help you on whether a Chapter 11 bankruptcy filing is in your best interest.  We have four convenient Hampton Roads locations in Virginia Beach, Hampton, Chesapeake and Newport News servicing the surrounding cities of Norfolk, Portsmouth, Suffolk, Smithfield, Poquoson and Williamsburg and the York, James City and Gloucester counties. Call us today at (757) 896-0868 to schedule an appointment with an attorney at one of Southeast Virginia's premier bankruptcy law firms.